Hello People 🙂
Its Again been a long since I wrote a post on this blog , Iam Gone pretty lazy these days Pardon me for that . So Today iam going to talk about the one of most discussed topic in Blogging World ie The Approval of Google Adsense . In Case you have just started your blog and just waiting for your adsense to be Approved then . This Post is just for your . Even if you dont know What is Adsense , How actually is the process that we can earn money and things dont worry I ll explain this from roots and Share my 3 times rejection Experience so that you may  not experience that and correct the mistakes done by me that may be the cause of Rejection . Doesnt Matter Whether your blog is based on WordPress or Blogger . So Without any further due lets Get Started 🙂
Can I Actually Make Money online ? What is

Adsense

?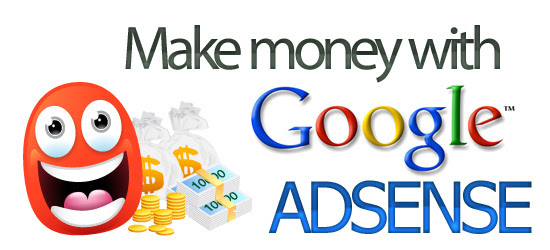 So Now a days People Earning Money Online is Growing like hell Coz Who wants Work Under Someone and Follow their rules and Regulations . If you got talent you can be your Own Boss . So Online Money thing is I ll Explain with example later make you Understand it more Clear So If you Watch Television you might be watching some Particular show on some particular Channel So That Channel guy doesnt get paid if you just they show rather they get paid because you also some Ads during their some particular Show interval Dont you ? So it Goes Same way with youtube too . On youtube, Channel People get paid not for their content but you seeing ads while watching their Content , If you browse website on internet for quite some time you might have seen some ads on website ads too , Some ads might have Even Attracted you and you happen to click on them thus Website guy gets paid because of you . No Matter What ads from Google Adsense , Infolinks , Bing the paying process is same . So In Case of Google Adsense Google Takes Money From Companies who Wish you get their Products or Website Promoted . So Google Uses its publishers to do that and intern pay you some of Revenue . By Now you might have understood How you will be paid for your Content indirectly .
PS : If your arent Newbie just  Skip the Next Paragraph
Why Just Google

Adsense

?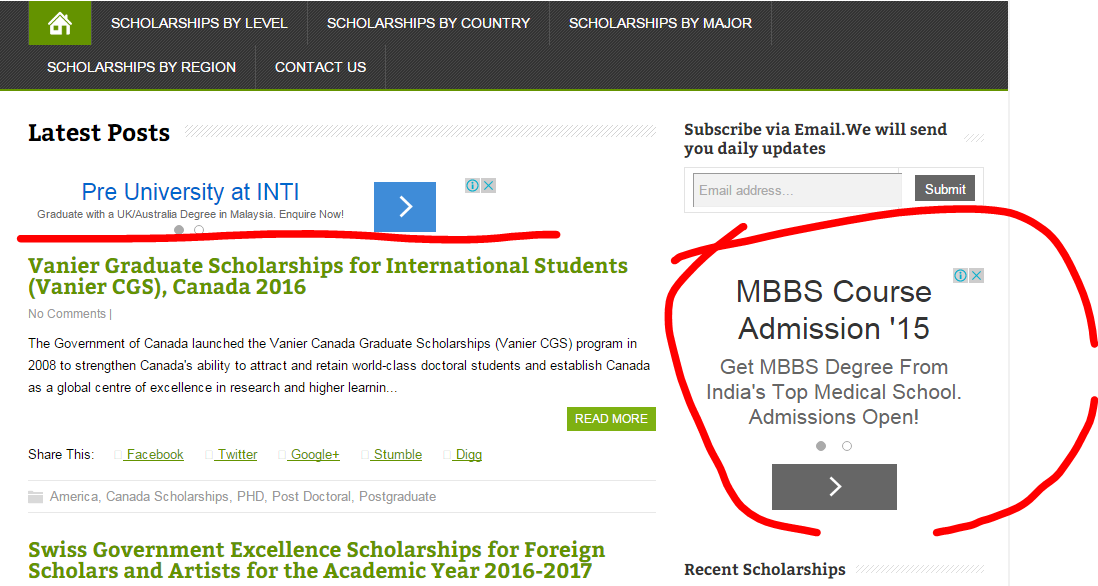 Yeah, Exactly We have many Companies Out there Who Provide this Service just like Google paying for your content indirectly . There are many companies like Infolinks , Bings ,etc . I prefer Google Adsense Because Google is Smart . Why Smart ? Because Google Ads shown On your blog depends on the type of Visitor you have here the  Type of Visitor means that Google Tracks its Users and Gets information Of User and Display Revalent Ads on your Blog . For Example, If you before were Searching for Some Random Companies Shoes and left Searching or even you might have bought it , Later Landed some Website Searching even for Some Other Stuff Google Just Displays the Shoes Ads so that user Might get Attracted and Click on them . So its kinda Profit for you as well as for Google Also . So With Google Adsense, you have good Chances of getting your ads clicked
Any Blogging Mantra I follow ?
I Don't know much How Other Pro Bloggers have Their Mantra . but the way I think is that Once I happen to see Youtube Video of MKBHD . Someone Asked him tips for Growing of their Youtube Channel , He just shared some things from his back days when he was Small Youtuber , He used to Compare number of Videos with number Subscribers like for 100 Videos he had just subscribers not even above 100 So In Case of Blogging Just do the same Never quit Try Doing even you may not earn money later you get to know your Mistakes and Correct them and Thus Maker Money Later on . If you have just started not because of your hobby just because you want to make money and think to make money online is damn Easy Your Wrong my Friend . So here's the Mantra Content is Always the King
Great Content = Good Visitors = Good Views/clicks = $
Now You got to know What is Myntra for making money . Now your following Stuff with Your Effort . You just need to get your Adsense Approved.
How to get
Adsense

Approved in First Attempt ?

Now you bought a Domain and Hosted it on Some Hosting Company Paid or free Doesnt matterand installed WordPress on your blog or just hosted your blog on Blogger and Mapped the servername . Now You just Make it Look Professional as much as possible it may be Theme or Arrangement of Widgets on your Blog . and Make Sure your Write your own Copyright 4 to 5 Articles At least of 1000+ Words having Good Quality Images in them  and Make sure you have Pages like Contact us , Disclaimer , About us . Arrange your Posts into particular Categories . If Possible make a Facebook Page for your blog and add widget of like us on your blog . and also make surre that your have Indexed to Google Search Console , If Dont You Dont Just go to Url Clickhere and Sign in with your gmail and paste your website Url and Submit it and Later Submit your Adsense Approval Request to Google (clickhere) . And Make Sure your blog is itleast a month old . Then your Good to go . Iam sure You ll get your adsense approved . Even Now you dont Try to make some Modifications and submit again and get Approved

Cheers Mate

Do Share